And so it begins …
The day had only just begun … I got into the office … I grabbed a coffee … sat down at my desk.
I tried connecting to one of my Azure dev VM's but for some reason I couldn't RDP to it. I waited a bit of time and then tried again, but still no luck.
My Azure AutomationAccount was configured to automatically start and shutdown my VM's each working day.
I checked the logs for my AutomationAccount and found the message
"The Server encountered an internal error. Please retry the request.".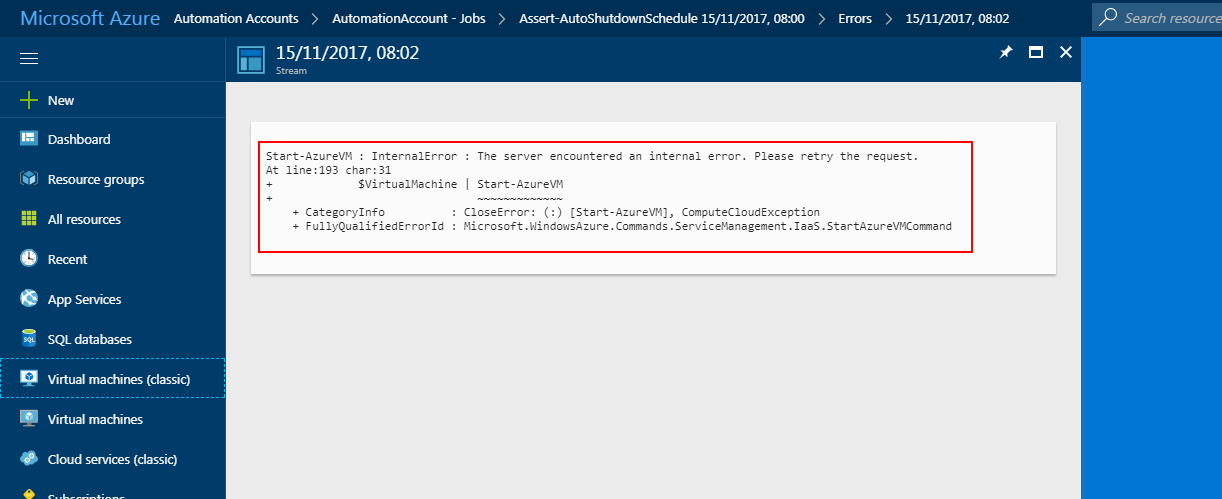 Continue reading