Enabling Detailed Errors
By default, IIS hides detailed error messages however you can enable it through either of the following ways.
Obviously this should only be enabled in a non-production environment as it may create potential security implications.
IIS Manager Console method
Open the IIS Manager console
Click your website node
Open the 'Error Pages' configuration screen
Click 'Edit Feature Settings' from the right hand menu
Choose the 'Detailed errors' option.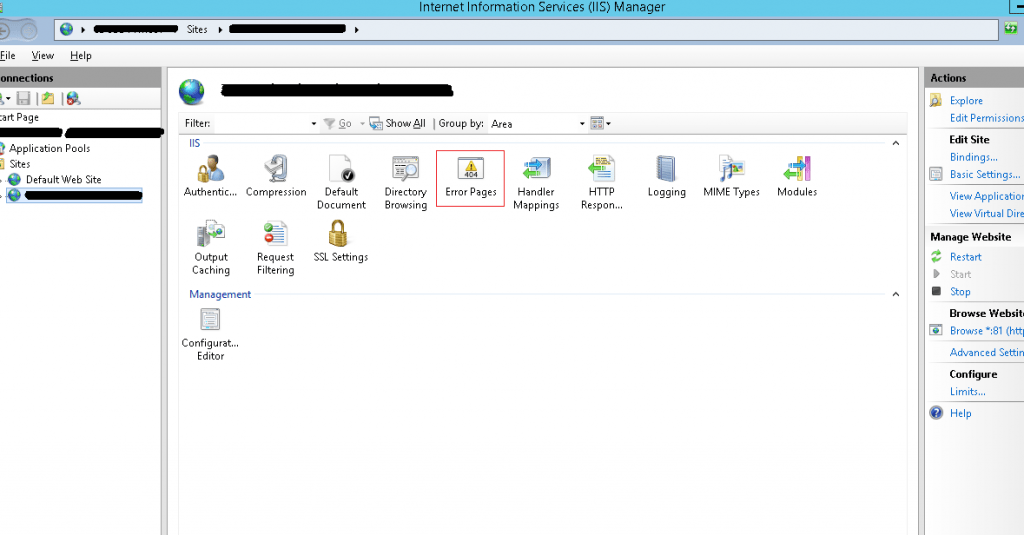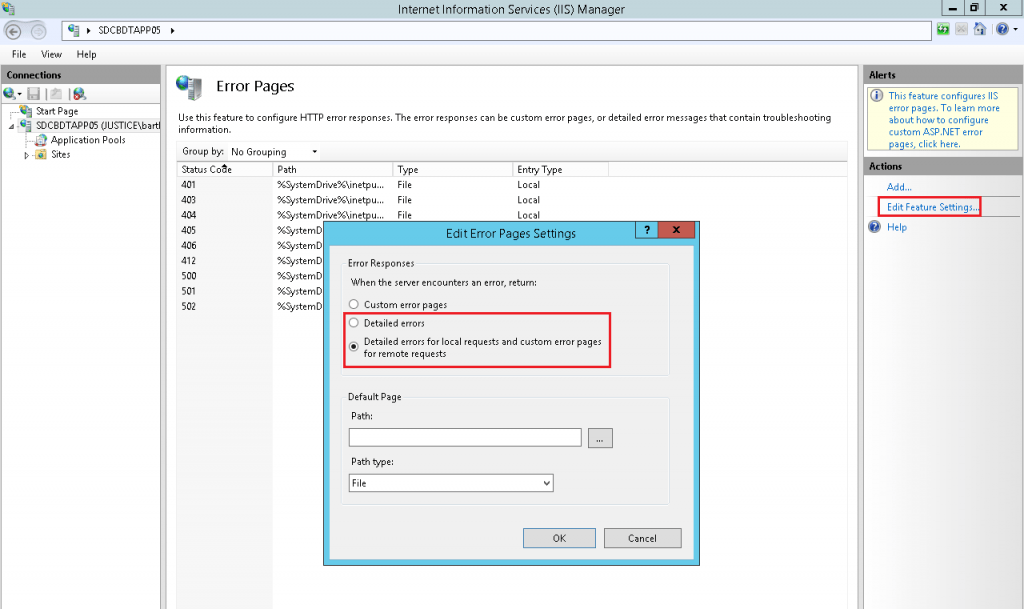 Web.config file method
<configuration>
 <system.webServer>
   <httpErrors errorMode="Detailed" />
 </system.webServer>
</configuration>

Result
Before enabling detailed error messages


After enabling detailed errors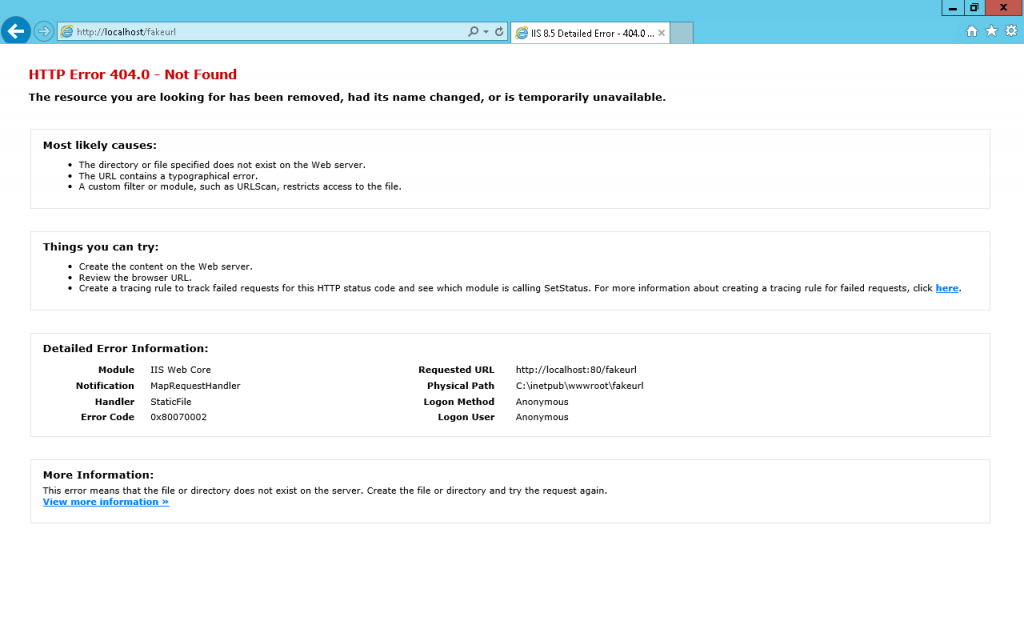 G'day, I'm a technical solutions consultant based in Perth, Australia that specialises in the Microsoft technology stack, including .NET, Dynamics 365, Azure and general web development etc.

This blog is my place to share my thoughts, helpful solutions and just random nerdy stuff.

Latest posts by Shane Bartholomeusz (see all)