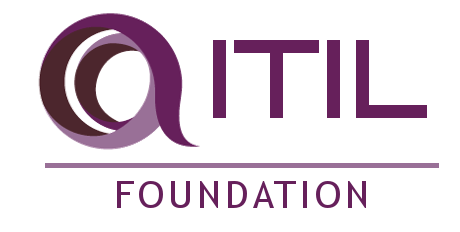 ITIL is a well-known and established framework that provides a set of best practices for managing IT services. The ITIL Foundations exam is the entry level exam which aims to provide a general overview of key concepts and terminology of the ITIL framework.
Having just passed the ITIL Foundations Exam I wanted to share my thoughts and tips in this ITIL Foundation exam study guide to help you pass the exam.
My Approach
While most ITIL training providers provide all-inclusive training packages which include formal classroom training and the ITIL Foundations exam. From past experience I've always found formal classroom training to be a waste of time. Cramming all that knowledge in just a few short days never really worked for me … I'd forget soon after … instead, I chose a different pathway.
My goal wasn't to just PASS THE EXAM but also to RETAIN the learnings so that I could put them into practice.
The key to MASTERY is REPETITION …
I used a combination of reference book materials and online training resources to help me pass the exam.
It must be said that I already work in an ITIL based environment on a day-to-day basis, so some of the concepts introduced were already familiar to me.
Preparation
My exam preparation included:
Reading the Passing your ITIL Foundations Exam official exam reference book.
Watching the Pluralsight online video training courses.
Reading the TutorialsPoint ITIL guide
Compiling a mindmap of key concepts
Completed practice tests
Exam Reference Book
The official exam reference book proved to be invaluable because it walks through all the key topics that are covered in the exam and also includes a test exam right at the very end.
I went through the entire book and took notes on the key concepts covered.

Pluralsight
If you're not already familiar with Pluralsight, it's an all-you-can-eat online video training library for anything and everything IT related … from Angular web development to Machine Learning to the Microsoft Azure cloud infrastructure … it's got everything!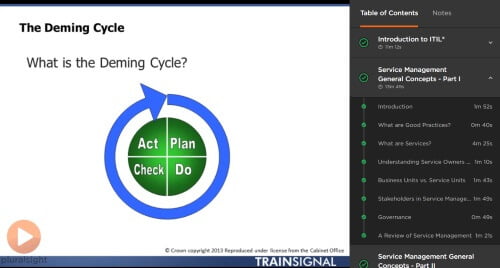 I watched the fantastic ITIL Foundations training course on Pluralsight by Lowell Amos. I didn't watch the entire series, only the topics that I wanted to learn more about.
I've been a subscriber for quite a while now and have found it to be really invaluable. Even if you're not interested in paying for an ongoing subscription, you can take the free 10 day trial to pass the exam.

TutorialsPoint
TutorialsPoint is another great online ITIL learning resource. They have a great breakdown of the different ITIL concepts that are covered in the exam.
I didn't read all of the content on this site, only the parts that I felt I needed to study more about.
Mind Mapping
Like most people, I'm a visual learner. I can more easily absorb visually based learning materials such as videos, mind maps etc.
Mind mapping is a great visual learning technique that involves organising data in a visual manner.
I used the free online mind mapping tool Coggle to create a mind map for the ITIL exam which I periodically studied to refresh my memory of the topics covered in the exam. If there were any concepts that I couldn't remember then I would go back and study them. You can see my mind map below.
One thing to remember … a mind map should only contain the key concepts, it should not be a novel with paragraphs of information. Keep it simple 🙂

Practice Exams
There are plenty of free practice exams out there from various ITIL training providers. I used the free practice exam from SimpliLearn. After completing the test exam, you'll get a breakdown of your result. Including an explanation for each answer.

Sitting the Exam
I spent around 1 month preparing for the exam, including reading through the exam reference book and watching the Pluralsight videos etc.
While I've heard of people doing it in a shorter time frame – as I mentioned before, my goal wasn't only to pass the exam, but to fully understand the content so that I could put it into practice in my daily role.
I later booked the online exam through ITSM Hub. It was hard to find a training provider that would provide the exam only as most providers only offer it as part of a training package.
Before the exam, you'll need to install the exam software on your PC or Mac. When you initially launch the software it'll check your system for compatibility, including webcam, audio etc. Once completed you can then complete the exam.
The exam runs for 60 minutes in total. You will be asked 40 multiple choice questions during the exam. The pass mark is 65%.
My approach to the exam was to quickly speed through the questions – at most I'd spend 30 seconds per question. Then I'd come back around and go over the questions once again to double-check my answers. Even if you don't know the question, it's better to choose an answer, than nothing at all.
I found most of the questions to be quite straightforward, although I did encounter a few questions that were a bit tricky.
Pay close attention to the wording used in each question, a single word or phrase could mean the difference between a right and wrong answer.
So How Did I Go?
At the end of the exam, you'll immediately be told whether you've passed or failed the exam.
The exam summary will include a breakdown of how well you did across each of the main topics covered in the exam.
The pass mark for the exam is 65%. I achieved 85% in the exam. Yay!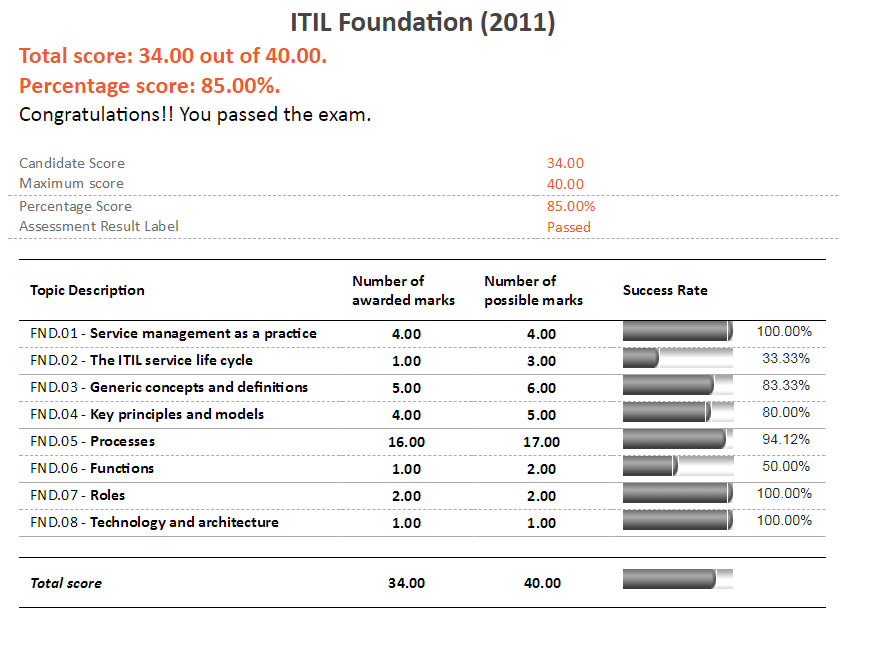 Final Thoughts
I hope you've found this ITIL Foundation Exam Study Guide to be helpful to you. Best of luck with the exam!
Have you passed the exam? What were your experiences? Feel free to share your thoughts below.

Latest posts by Shane Bartholomeusz
(see all)