Problem
Windows 10 has a built-in PDF printer which enables you to generate PDF's without needing to install any additional software – as was required in previous versions of Microsoft Windows.
So the other day I tried to use the "Microsoft Print to PDF" printer option however noticed it was missing … WHAT THE!
If you've encountered this same issue then you are in luck because in this article I'll show you how to fix this problem.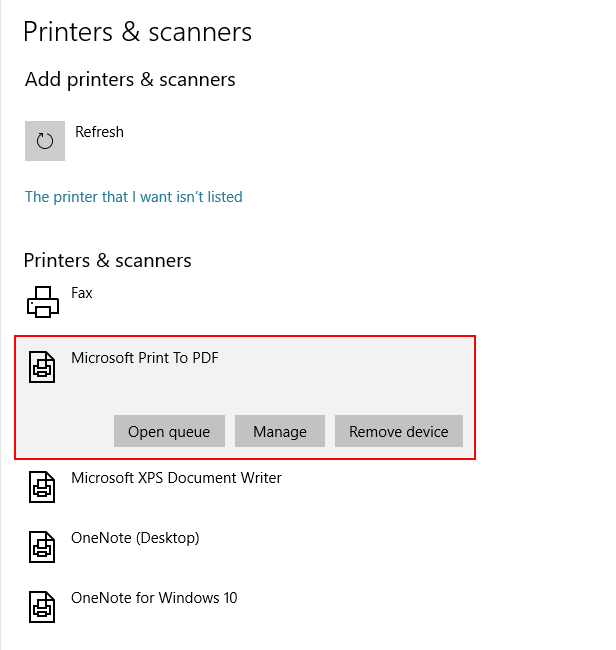 Solution
The solution involves reinstalling the "Microsoft Print to PDF" printer as follows:
Check that the "Microsoft Print to PDF" Windows Feature has has been installed on your PC:
1. Search for "Windows Features" in the Start Menu search box and select the "Turn Windows features on or off" option.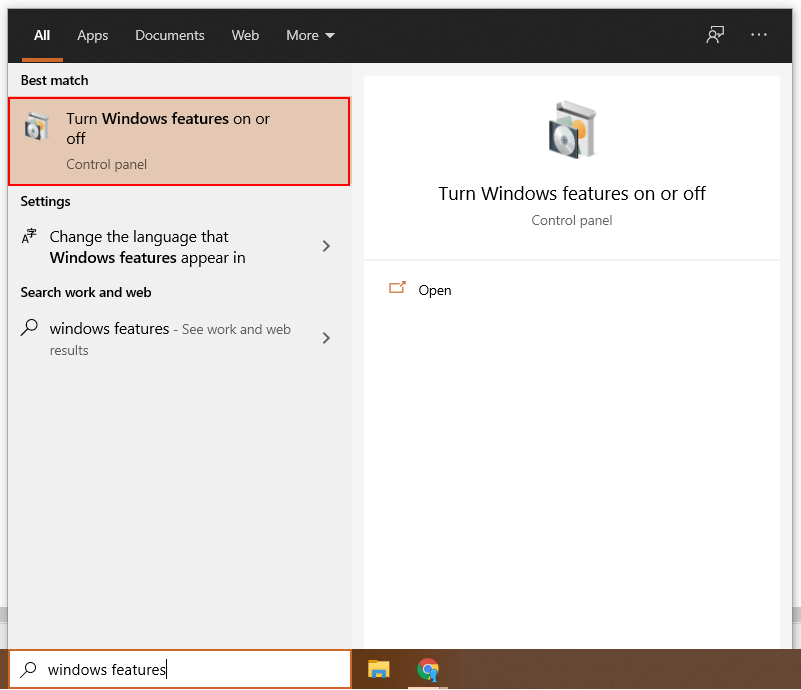 2. If the "Microsoft Print to PDF" option isn't checked, then check it and click "OK" to install the feature.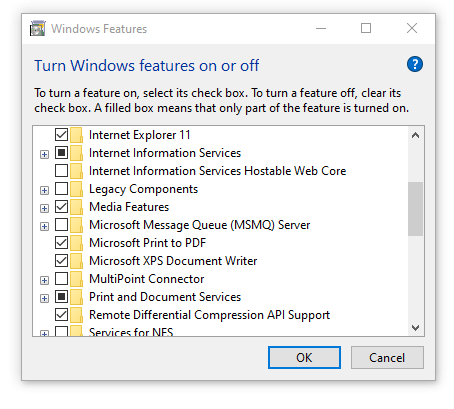 Now, we need to reinstall the PDF printer:
1. Open Windows Search box and enter "printer".
2. Choose the "Printer & Scanners" option
3. Click "Add a printer or scanner"
4. Next, click "The printer that I want isn't listed" option (which appears after a few seconds).
5. Click "Add a local printer or network printer with manual settings"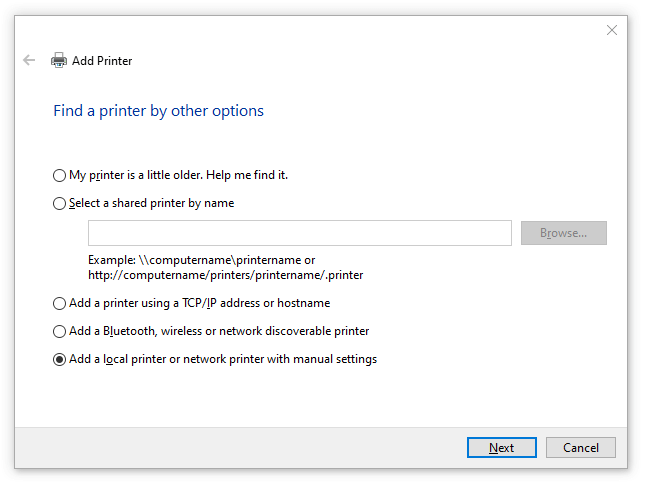 6. Choose the "FILE: (Print to File)" option

7. Select Manufacturer "Microsoft" and then select printer "Microsoft Print to PDF". If it's not visible then click the "Windows Update" button to download a list of latest printer drivers from Windows Update, it should then appear in the list.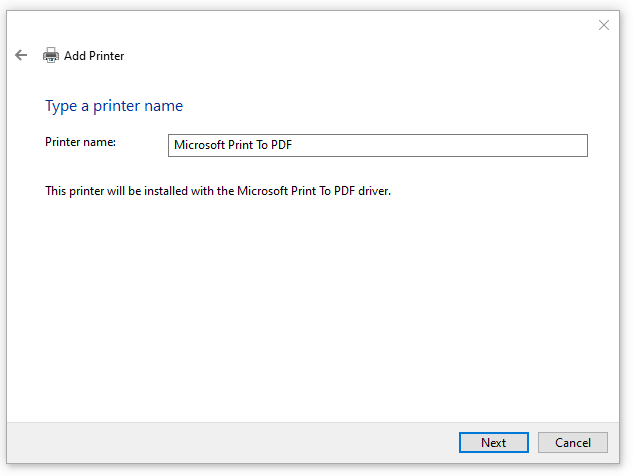 Following this, the "Microsoft Print to PDF" option should again be available. Yay!

Latest posts by Shane Bartholomeusz
(see all)